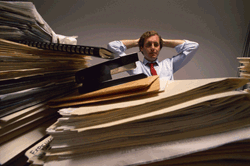 Your small business is important to you and ensuring that your company's books and records are accurate is vital to a successful business. To help your business succeed, we proudly offer customized remote QuickBooks Online accounting services throughout South Denver area including helping properly set up QuickBooks Online to monthly accounting support. We also help get ready for tax season!
As a trusted CPA advisor with over 20 years of accounting and tax experience and advanced degrees in taxation, we have the expertise your company deserves! Our bookkeeping and/or accounting services are fixed fee monthly rates starting at $450 per month depending on complexity and volume of monthly transactions and includes:
Reconciling cash and credit card registers to monthly bank and credit card statements,
Reviewing all income and expense transactions for proper classification. This will be extremely valuable at tax time!
Setting up long-term fixed asset and depreciation schedules, loan amortization schedules, and owners' equity accounts,
Customized financial and management reports that help you monitor your company's performance, and/or
Graphs and charts that highlight your company's performance and areas for improvement.
Call us today to schedule a free consultation!
Duncan & Company, LLC (720) 237-0931